3 tags
praying for your family.
and for ours. today was a wake up call. dear God thank you for blessing us so much. Amen.
8 tags
9 tags
Verse of the day
toknowyourname: Jeremiah 29 11 For I know the plans I have for you," says the Lord. "They are plans for good and not for disaster, to give you a future and a hope. this is encouraging.
12 tags
6 tags
"For I can do everything through Christ who strengthens me."
– philippians 4:13
8 tags
13 tags
8 tags
19 tags
10 tags
"In their hearts humans plan their course, but the Lord establishes their steps."
– Proverbs 16:9 (NIV)
6 tags
7 tags
7 tags
8 tags
"God takes ordinary people and empowers them to do extraordinary things"
6 tags
8 tags
5 tags
7 tags
10 tags
12 tags
7 tags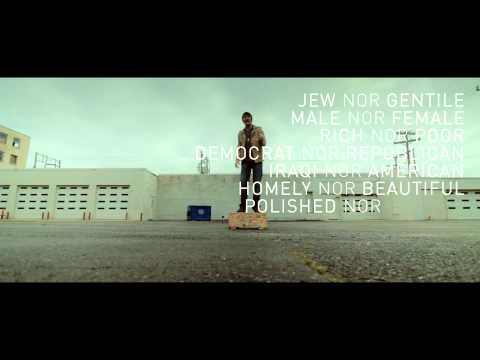 2 tags
If you're have a Christian Blog, please re-blog...
7 tags
8 tags
12 tags
Matthew 11:28
"Come to me, all you who are weary and burdened, and I will give you rest."
9 tags
9 tags
"Be open to all that God has for you. He will not place His gifts into a clenched..."
– (via holymoleyitsfoley)
4 tags
Tumblr....
Trust God Use me to serve others Mold me into the person You want me to be Bring people to Christ Love on others like Jesus  Read Your Word
9 tags
Listen
8 tags
"Even when you feel very distant from God, God is never distant from you."
– Faith - 100 Days of Finding Truth (via jessicailagan)
13 tags
8 tags
"When you find yourself facing an issue in your life, the purpose or reason or..."
– Father John Yates (via joecatholic)
6 tags
only God can turn a mess into a message and a...
knowgodknowlove: twitter @knowgodknowlove
5 tags
"Always be humble and gentle. Be patient with each other, making allowance for..."
– Ephesians 4:2 NLT (via deepfriedlumpia)
5 tags
5 tags
6 tags
"Therefore, as God's chosen people, holy and dearly loved, clothe yourselves with..."
– Colossians 3:12-13 (via hallowedbethyword)
8 tags
7 tags
8 tags
6 tags
"Lord, thank you for my blessings and thank you for my struggles. Blessings..."
– (via honey-rosfe)
15 tags
Once you label yourself as a "follower of Christ",...
poolikesyou: allisonbartolome: they watch you for mistakes you make, and see it as you being a hypocrite, liar, fake. it sucks cause they don't realize they make mistakes too, the only reason they see ours so much is because Christians are stereotyped as perfect, but no; we strive and try to be perfect, but we will never be perfect until we leave this world and go home. so I pray for...
11 tags
6 tags
my boyfriend prayed for us last night.
i cried. prayers being answered gives me sucha rush. i pray pray pray that we'll get out of this rough patch soon.
1 tag
Calling all TUMBLR CHRISTIANS!
mighty2save: Have you looked at the new explore feature on tumblr? It highlights tumblrs most popular tags, when a tag is used a lot it is featured on this page. To get a tag on this page people must be using it frequently, I mean really frequently! I think it would be awesome if we could get a Christian Tag represented on the explore page so other people can find us and see how awesome the...
7 tags
Having Faith...
apriltsang: As i have said before, I am very proud of my 2 sisters on their achievements and everything they done in life, and they have one special someone they are thankful to: God.  From their stories, you can actually see how happy their life are and why they are thankful….. this really intrigued me…. Like many non believers out there, i used to think "How can u believe he's real" or "How...
7 tags
4 tags
7 tags
10 reasons I love God.
nicolettedescribeme: He has always loved me and always will. Whenever i need Him, He is always there. He gave His one and only son so I could live. He gives me food, water, and shelter. He made me special in a sea of people. He gave me free will. He made a beautiful world. His forgiveness amazes me. And last, He knows what is best for me.  He gave me an undeserved life.
6 tags